Name: Joanna "J" MacDonald
Job Description: Creative Director
Age: 31
Star Sign: Aquarius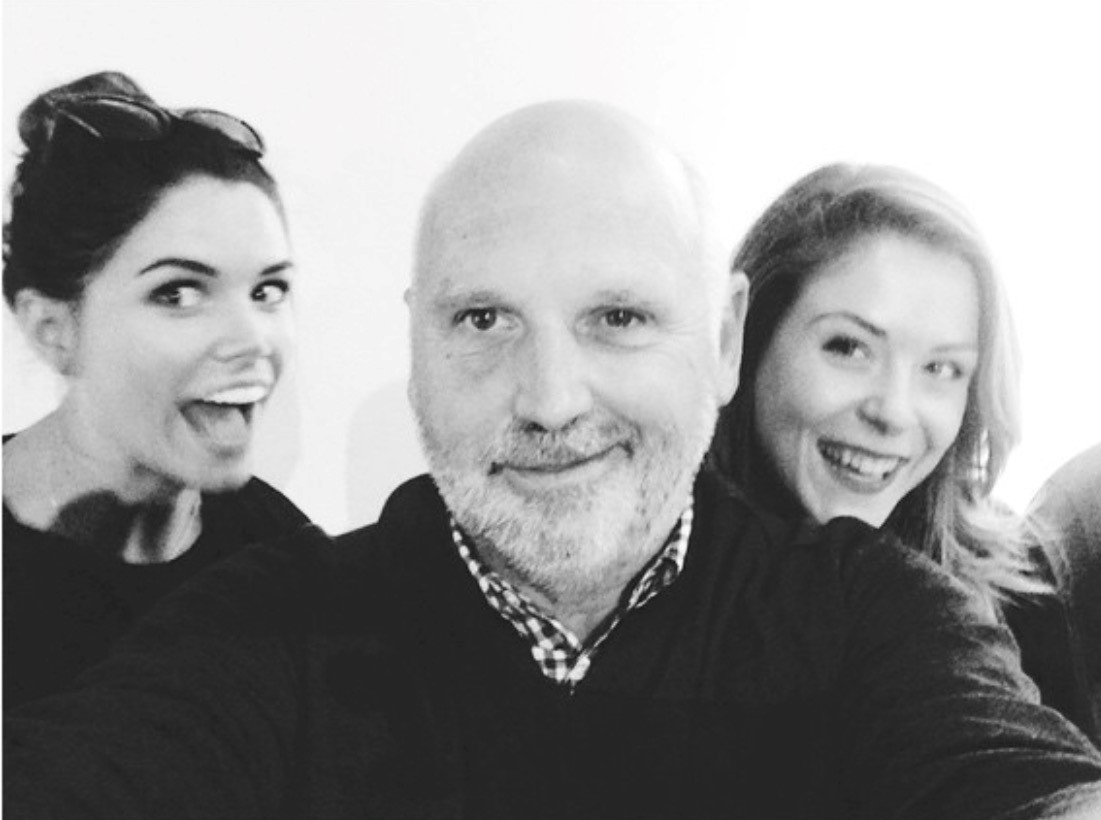 When did you start at Linton and Mac: "conception" - May 2015
What was your very first job: I was a Saturday girl at the local Spar in Montrose
What was your path to Linton and Mac: I took a gap year after sixth year, but it only lasted a month! Than I went onto uni to study Urban Development - but really I was always drawn to fashion - so thought hairdressing was an avenue where |I could realistically make a career... by this time I was 19, which is quite old to be getting into the industry! I started at Ishoka as an assistant and did all of my training and met Jen - I was there for 8 years before moving onto Saks.
What are your highlights of working at Linton ad Mac so far: working with such an amazing team of people every day // listening to client feedback // watching assistants grow into fabulous stylists
What are your dreams, goals and ambitions: GOALS - to be a successful hairstylist // to become a session stylist // to be published in iD and Dazed // to travel the world with work..... DREAMS - to live and work in New York // have a place in London, New York and Aberdeen..... AMBITIONS - to travel the world with work // to own other businesses, maybe a cafe and a bar // to be a trends forecaster // to live a happy life...:)
Who are your industry idols: Neil Moodie // Sam McKnight // Gary Gill // Zoe Irwin // Adam Reid // Guido Palau
Style icons: Alexa Chung // Kate Moss // Bianca Jagger
Describe your own personal style in three words: black to stripe // indie // Alexa & Kate
If you could have any one else in the salons style for one day, who's would you steal and why: Jen - because she always has fun with her style... especially her shoe choices
Worst hair day and why: I'm blaming my mum for this one... from the start of primary school until I was old enough to know better - I had a short bob with a home-cut fringe and a round face. Not cute.
Where do you see yourself in five years time: 36 - and opening L&M Ibiza, with salons in London and New York on the cards too maybe...
Who are your favourite follows on Instagram: GoodHood // Dazed // iD // WGSN // StreetersLDN // Zoe Irwin // Alexa Chung // Heather - for her Insta-stories of Dylan
Top holiday destinations: BEEN - too many! New York for city break, Ibiza to party and Sardinia for chill // DREAM - South America, especially Brazil
Favourite hang-outs in Aberdeen: L&M, obvs... // Cask // Cafe 52 // Nick's Pizza // BrewDog Castlegate
Top tunes on your playlist just now: always Noel Gallagher and The Rolling Stones // BBC Radio 6 in the mornings and salon playlists through the day // Rhys Lewis // FKJ
Favourite movie: "Charlie and the Chocolate Factory" is my all time favourite movie... more recently, my favourite has been "Nocturnal Animals"
Favourite book: "The Alchemist" by Paulo Coelho
Words to live by: "YOLO" // "...a reason... a season... a lifetime..." // "if you keep thinking about it - just buy it!"
Worst habit: not listening and not texting people back
What colour in a box of paints best describes you and why: silver - it's magical, just like me! And I'm attracted to it, like a magpie
What single individual has taught you most in life and what have you learned from them: Heather Dick - she has taught me everything... she's my sista from another mister!! Most importantly, she showed me how to cool it with the fake tan, the hair extensions and the make-up and taught me how less is more
Any other comments: Always be yourself - everyone else is taken..... x
Follow J on Instagram @jmac86_