Introducing the Dafni heated ceramic straightening brush.....
The Dafni hair straightening brush features a 3D brush head with dozens of heated ceramic bristles, allowing you to straighten large sections of your hair with a single brush stroke!
We have been trialling it in salon and are absolutely amazed with the results - frizzy and curly hair is completely transformed in a matter of minutes. Check out the before and after pics here of our very own Abbie.
We are one of the first salons in Scotland to stock this awesome hair tool which retails at £140.00, we think it is a great Christmas gift idea!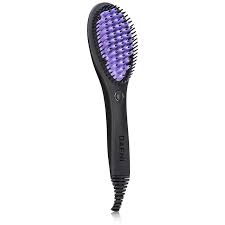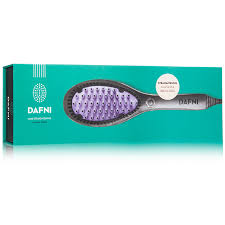 Check out our little clip below...... we tested the Dafni on our most curly haired member of staff Autumn - and the results were dramatic! She has naturally very curly, frizzy hair and was truly blown away by how quick the Dafni was.
Autumn couldn't believe how gentle it was too - no tugging or pulling, or the inevitable steam burn she is accustom to when using regular straightening irons. Stylist Cici assisted in the video, but this is very easy to use on your own, with little or no need to pin and section and get your arms all in a tangle.
Curly, wavy haired friends, BUY YOUR'S NOW!!!
£140.00