I'M WITH THE BAND
If last season was all about the boy-bands of the Nineties, Spring/Summer '18 is all about iconic Eighties' bands.
At E. Tautz, Wham inspired the heavy chopped fringes and shaggy cuts. While the brief backstage at Topman Design was to create the appearance of young men, during the Eighties, who'd spent the entire night in a nightclub. The end result was more than just a nod to Spandau Ballet, with plenty of features reminiscent of the 'New Romantic' era.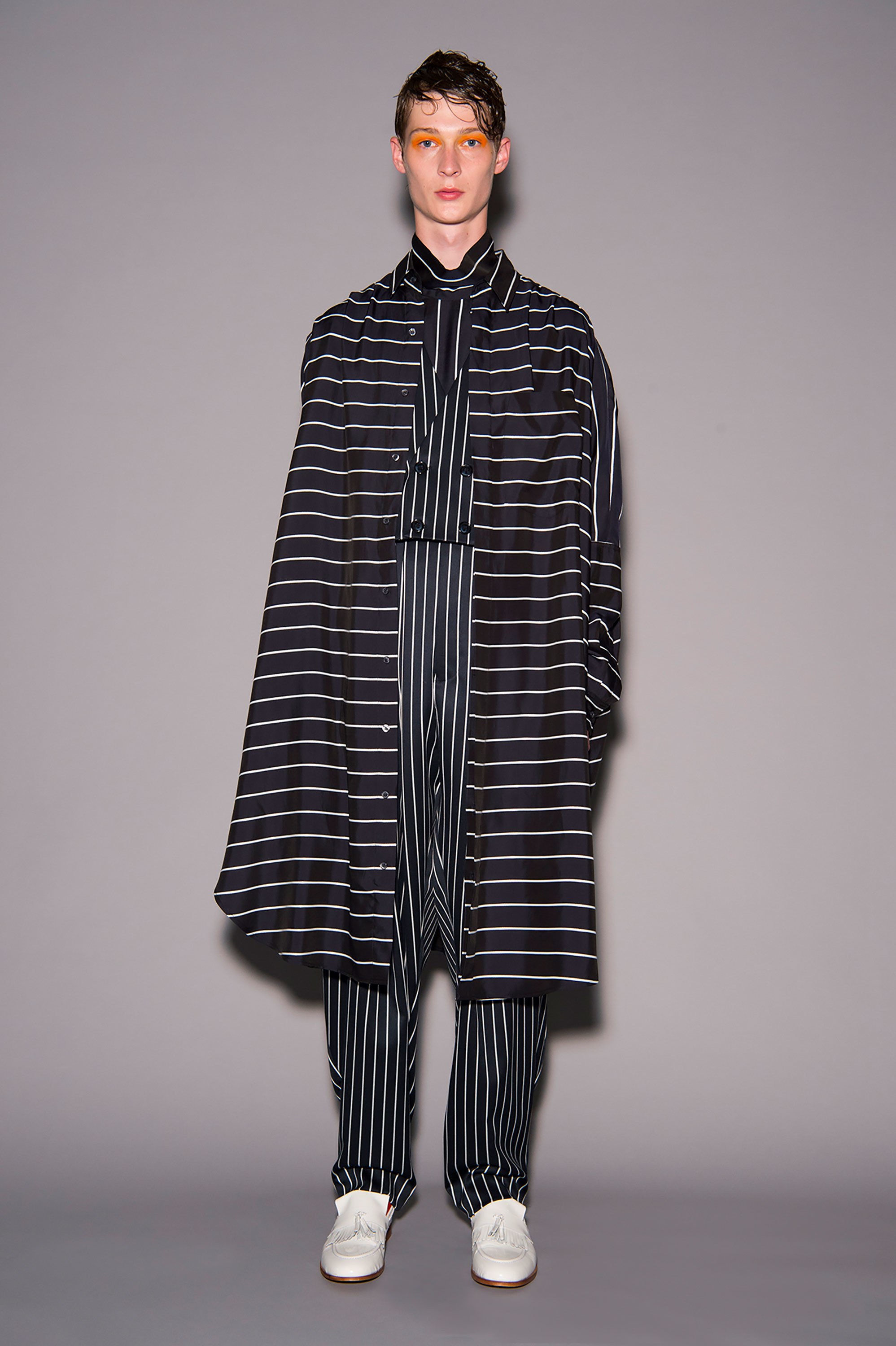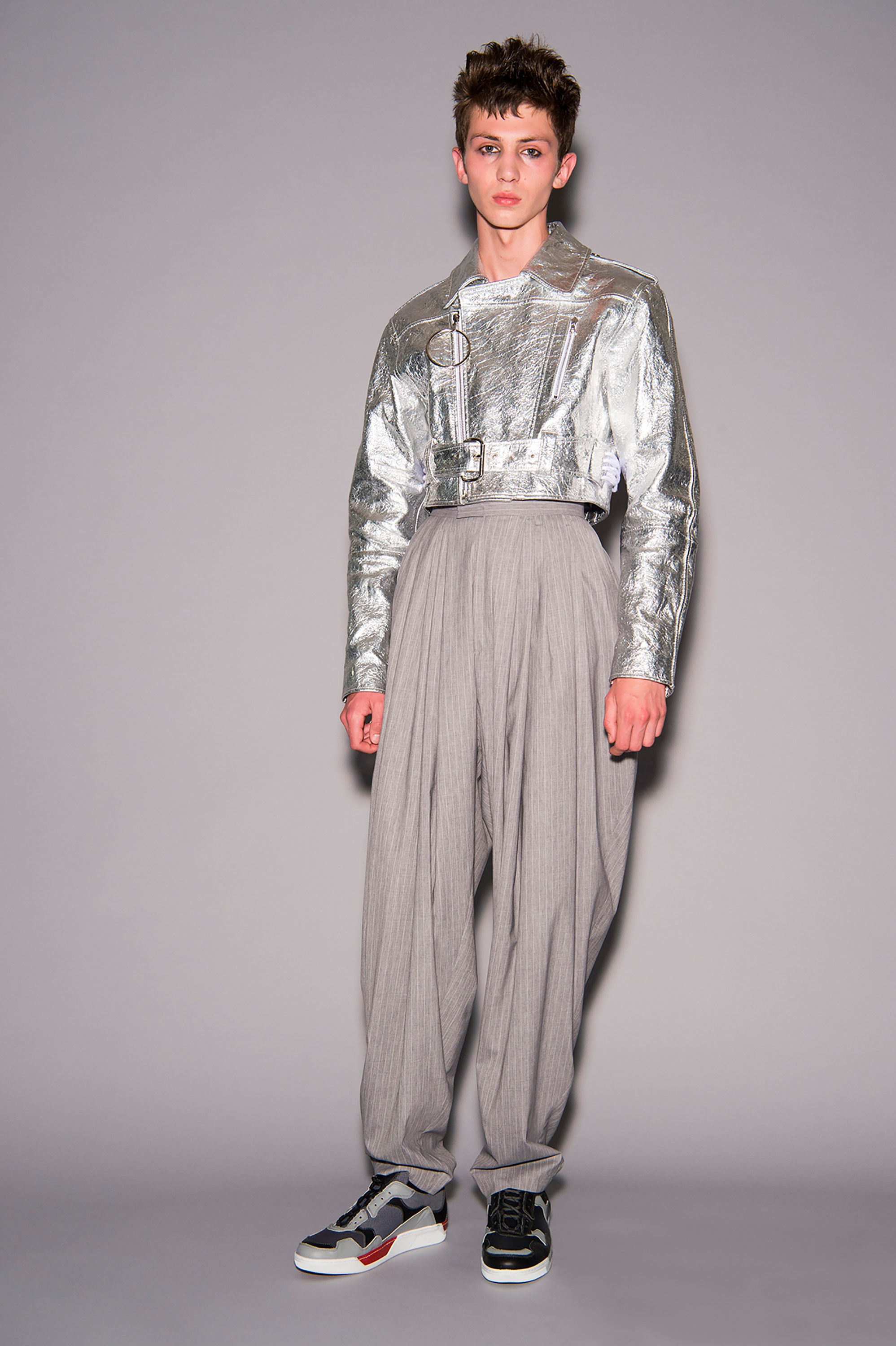 GO WITH THE FLOW
If you've been growing your hair for a few seasons then now's the time to show it off: long locks that are below-shoulder length, were worn down and flowing at many of the new season shows. With very few ponytails and man buns in sight- now is the time to embrace longer locks, wearing them in all their flowing glory! Emphasising their natural texture and boosting volume and movement.
At N-P-Elliott models wore hair past the shoulders, in single-length nipple-skimming styles that embraced natural kinks. Don't confuse this look with feminine styles – it's a very masculine Tarzan-esque look that manages to look raw and rugged.
Vivienne Westwood's styles looked slightly more feminine: think shoulder-length cuts, which had been given a loose wave with big-barelled tongs. It's a look that had a distinct Seventies vibe.
Male model Oliver Sonne, the face of Loewe's most recent campaign, is nailing this look right now. The Danish model wears his shoulder-skimming locks down loose, very slightly kinked and beautifully glossy. It's a look that has fairly feminine, but yet still manages to look sexy and almost macho.
We predict plenty of copycat looks over the next few months...
BANG BANG!
'Curtain Bangs', as seen at Fendi A/W17, were last season's biggest style story and it seems the Nick Carter-style centre-parted fringe is going nowhere anytime soon, with Feng Chen Wang's SS18 show keeping this Nineties' revival very much alive.
It's all about making sure that centre-parting is perfectly central and neat, so use a fine-toothed comb to nail the look. If wearing your hair flopping all over your face isn't doable for day-to-day life, tuck hair behind the ears and just opt for the centre-parting instead.
And if this grungy Nineties' look is too grimy for the office, simply avoid the wet-look gel and use a smoothing cream on damp hair instead!
Check out Womens' Hair Trends Spring/Summer 2018 HERE